Hello, you have just entered the new, and improved,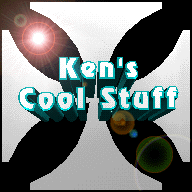 -Main- [Most of our guns] [Some of my friends] [My friends' drawings]
[Some car stuff] [Russian planes] [Cheat codes] [SMDM] [Links]
---

Hey, I said it was new, it is still under heavy construction
Please check back often
---
Hey, I bet I can take a peek into your desktop if you're an Internet Explorer user......
Don't worry, I have no access to your hard drive, this is a local script that works within your own PC, no harm will be done, and proof of that is that this script will still work if you're offline. (note, may not work with all versions of IE)
---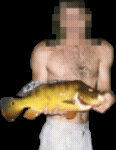 This page is dedicated to my friends, I know I have left some people out, but that's only because I might have forgot or I might have mistakenly thought I have already added that person. Please correct me if you see that I've missed anyone.
Check out the huge peacock bass my buddy Greg caught out of the lake in our backyard. The thing is about 4.5lbs, and is the biggest peacock bass I've ever seen caught out of that lake. Greg is a really good fisher, he caught an 8lb largemouth bass once, the thing is huge, he kept it and had it freeze-dried. The newspaper got a good picture of his catch. I caught a pretty big peacock bass once too, but it was only about 3lbs or less, but that is pretty good for me, since I haven't went fishing for about a year or so. I've caught billions of largemouth bass, but they are pretty common at the sizes I was catching them at. I go fishing once in a while when I'm bored.
Heidi Klum
Check out this hot supermodel. She is from Germany, and is getting remarkably popular lately.
Navy SEALs
This is my page dedicated to the most deadly force in the US Military, the Navy SEALs. Check it out, I will soon update it to include more pics. Suggestions welcome.
Car Stuff
Click this to see pics on my favorite cars. They're fast, they're bad-ass, and they're in my site.
My Guns-bought the .50 caliber rifle!! Pics available.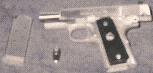 Here is a page that contains some of my guns, I still need to take photos and scan some more pics of the rest of the firearms, so check back often.
Purchase books and CD's from Amazon.com


Click here for the most efficient way to buy books & CD's. They have a very handy search option, so all you have to do is type in a keyword, and voila, order away.
Vacation Pics Are In!!
Last year I was on a nice vacation to Big Bear Lake in California, a couple thousand feet in altitude. Check out the pics I took in my vacation.
Cool-Ass Background
Check out the background I made, if you are a PC user, you will like it. Copy it freely, and put it on your website if you wish, you'll receive "mixed" feeling about it, check it out, you'll know what I'm talking about.
Just For the Hell of It
Here is a collection of images I don't believe in, but like the way they look, don't take them in offence, it's all for fun.
My cat, Maria
Here are pics of my cat, for my lady visitors.
About Me
Because of ROTC, I had to shave my hair off. So basically what I'm saying is that I'm almost bald right now.
I really love cars, guns, guitars, the cool weather, and sleep. I also love building websites, this is one of my "wussier" ones, because it seems that whenever I get aggressive at making a webpage, I'll make it too large, with too many pictures, that makes it slow to load, I'm trying to keep this one simpler. Email me freely with any suggestions, insults, complaints, lawsuits, threats, questions, jokes, or if you are just trying to make an online friend. Feel free to email me if you need help with your website, or want to know how I did something. I am usually on Geocities Chat under the name "MustangMan5", in the Cape Canaveral room of the computers and technology section. I am usually online during the nighttime in Eastern Time Zone in the weekends, or Fridays, come visit me if you like. I am now a member of ICQ. My UIN is 5287443, add me to your list if you wish, just make sure you let me know about it.
---
Please Sign My Guestbook
Or View My Guestbook
---
If you like my page, like the way I made it, or just see my potential in designing, I am very willing to offer free services for your website, or page if you need any help. Just email me with any questions, or requests. Or if you would like to ask for assistance with your existing page, or would like me to help you create one, click here. I can, and will make 3D Titles similar or better than mine. I do image enhancing, meaning high quality pictures from low ones. I can do Gif animations to make pictures appear to "move". Java Script is a really cool thing to have on your page, I do that too. I guess I just like making webpages, and helping people.
---
Best viewed with
Download it NOW!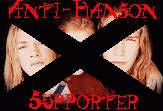 Be an Anti-Hanson supporter,
add this image to your page.
---
All animations, text, java scripts, and images were done by "MustangMan5" unless otherwise mentioned
-Main- [Most of our guns] [My friends' drawings] [Some car stuff] [Russian planes]
[Cheat codes] [SMDM] [Links] ©MustangMan5 1997